We are happy to announce that Norfolk Mansion is one of the winners of the Hotels.com top award, "Loved by Guests Award 2019". It is a great honor for us to receive this accolade, recognising our excellent level of guest services as one of the 4 top performers of guest reviews in all of Ho Chi Minh City.
This is the third year in a row we have been honored with the "Loved by Guests Award" by Hotels.com, an annual award based on verified guest reviews with all rating above 9.1 since 2017.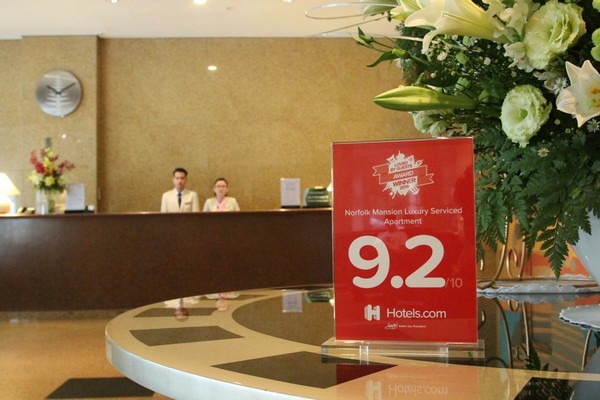 Hotels.com is a leading online provider of hotel accommodation worldwide and is affiliated with Expedia, Inc., one of the largest online travel companies in the world. Internet users have access to the best accommodation options available across five continents, in the most attractive holiday destinations.
The Loved by Guests Awards is an annual awards programme based on genuine guest reviews and experiences registered on the Hotels.com online accommodation site. The company celebrates and recognises the hotels that have achieved the best average review ratings, determined by over 20 million genuine and trusted reviews from guests of the hotels.
We would like to thank all our guests that we have welcomed here at the Norfolk Mansion, and are very grateful to them for helping us to achieve this award.