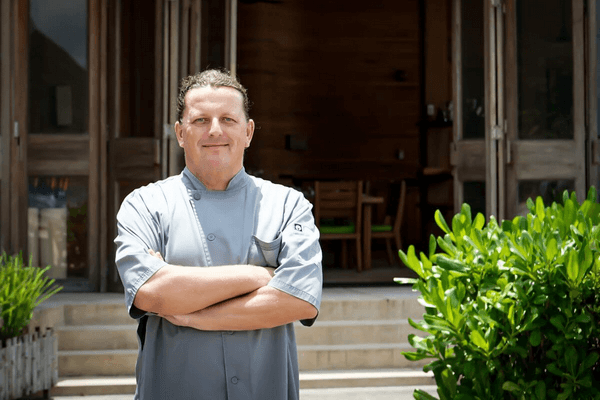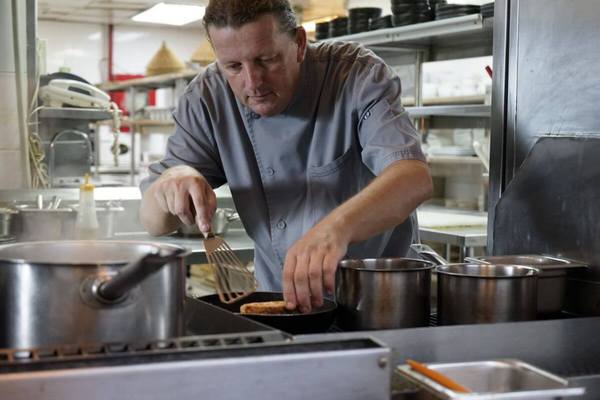 This July, we are pleased to announce the presence of Mr. Daniel Woodbrigde as our new pointed Executive Chef at Six Senses Con Dao.
Born in the UK, with a great passion for cooking, at the age of 15, Daniel Woodbridge started his first job at Four Seasons Hotel on the coast of Manchester – where he had an opportunity to be exposed to rich sources of exotic seafoods from around the world and learnt the most premium cooking methods. Passion for the sea and seafood brought him to a number of famous resorts across the continents, from England, Australia to Bali and most recently Amanoi Resort – his first stop in Vietnam.
Daniel always finds his inspiration from local ingredients, culinary culture and indigenous lifestyle. He often changes and develops his own recipes according to the country he works in such as lamb stew with milk in Montenegro, seafood served in Australian style or BBQ scallop with spicy peanut onion sauce. The knowledge he gained from Vietnamese chefs during his time working at Amanoi Resort has been successfully used and combined with Western cooking techniques that makes his dishes, especially seafood, full of creativity with a bold flavor of Vietnamese touch.
Daniel said: "The most important thing for me is not all about making good food but bringing special culinary experiences to my customers. Because each dish tells a story. And only through these special experiences, I am able to express my story in an accurate way" Therefore, Daniel always bring excitement to his guests when enjoying his food, not only by the unique experiences, the dedication in service but also by the way he inspires his colleagues to work harder to archive the best quality of products. This is also what Daniel prepares to bring to Six Senses Con Dao this time.
He expects to better exploit the potential elements that Six Senses Con Dao possesses, constantly learn and intertwine the culinary styles of the world to take the cuisine of Six Senses Con Dao Con to a higher height.
Tags: Daniel, Six Senses Con Dao, Six Senses Con Dao Resort