Six Senses Con Dao is pleased to announce the latest addition to its talented team, Chef Wayan, as the resort's new Executive Chef. Renowned for his expertise in the culinary arts with over 20 years of experience, Chef Wayan will revolutionize the resort's dining experience, taking it to unprecedented heights.
Hailing from the tropical island of Bali, Chef Wayan has honed his craft at many prestigious brands such as Minor International, Fairmont Raffles Hotels & Resorts, and Intercontinental Hotels Group. His expertise in managerial and operational proficiency, coupled with a steadfast dedication to customer service, set him apart as a leader in the culinary world. His devotion to delivering an unparalleled dining experience is a testament to his commitment to excellence. Chef Wayan's passion for his craft is beautifully exhibited through his continuous exploration of the latest food trends, showcasing his relentless pursuit of creativity and innovation.
His approach to cooking combines his love for inspiring new dishes with an unwavering commitment to fresh and organic produce. "I utilize mostly local products as they leave less of a carbon footprint," shared Chef Wayan. "By only eating fresh foods, I believe we can all eat less but get more by maximizing our metabolism. I am a lover of superfoods and super spices that maintain natural flavors, colors, and taste great while maximizing the positive properties of every ingredient within a meal." Chef Wayan will find abundant inspiration in Six Senses Con Dao's expansive 1,500-square-meter organic garden, the Chicken Villa, and the Mushroom Hut. These sustainable facilities provide the majority of the fresh produce used in the resort, allowing Chef Wayan to create dishes that highlight the flavors and quality of locally sourced ingredients.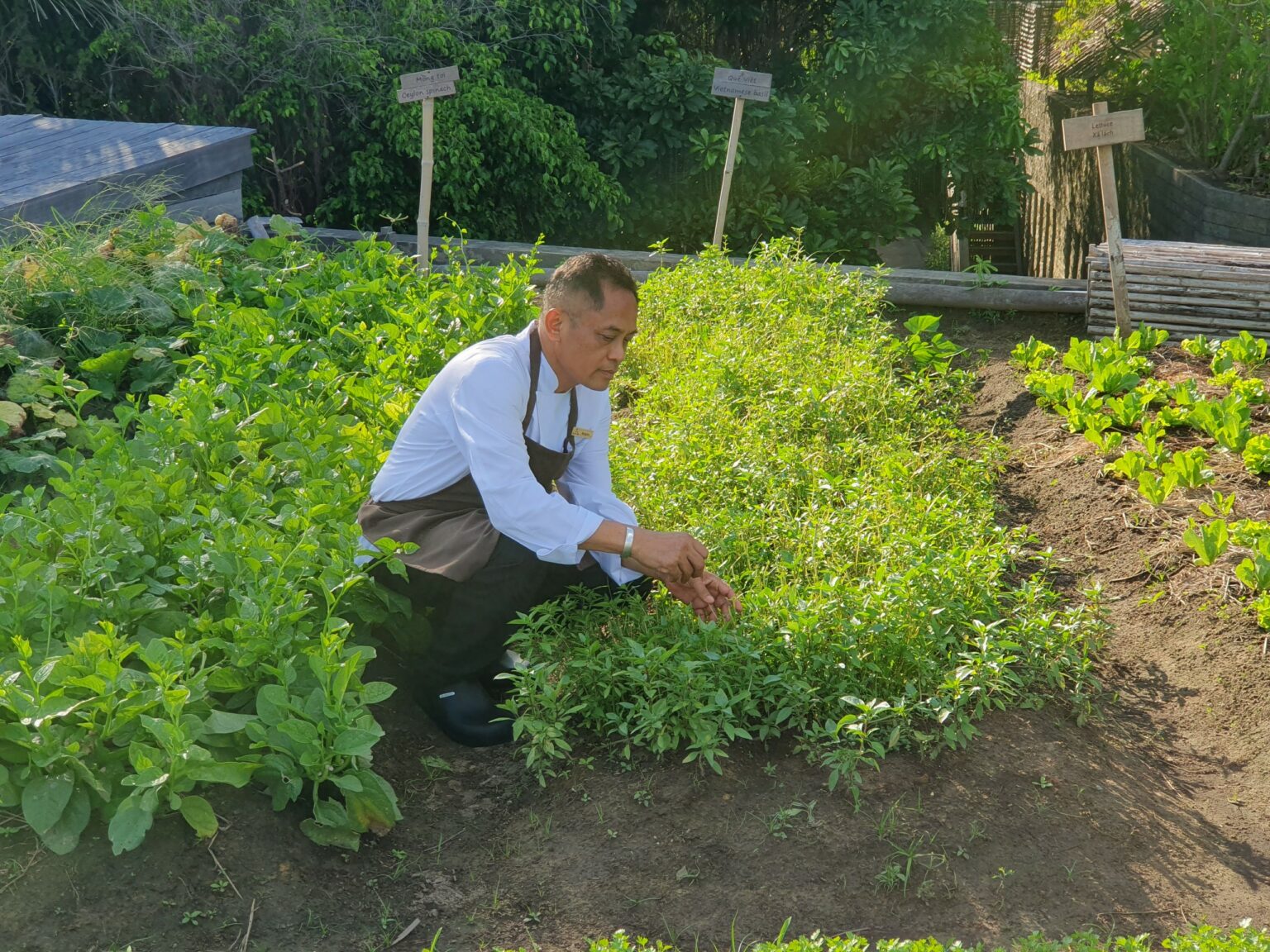 Chef Wayan's appointment is set to propel Six Senses Con Dao's dining options to unprecedented levels of excellence. Guests can look forward to savoring exquisite creations meticulously crafted with a fusion of local ingredients and international influences. The resort's commitment to sustainable sourcing and culinary innovation will undoubtedly be further enhanced under Chef Wayan's leadership.