CON DAO, Vietnam –  March 20, 2019 – When Travel + Leisure Magazine selected Six Senses Con Dao as one of the best secret beach destination on Earth, they chose to be in good company. Not only does this first and only 5-star resort on the remote Con Dao island sit like a gemstone hidden in the pristine nature of the protected national and marine park, it has also become the top choice of some very picky and selective turtles.
Apart from its scenic beauty and tranquility, Six Senses Con Dao has also become known as one of the very few resorts where guests can marvel at the experience of turtle hatchlings venturing down the beach into the wide and free waters of the ocean. This is only one of the resort's various programs to engage guests to protect the sea turtles and contribute to the sustainable development of Con Dao's ecosystem. As it is widely known, Green Turtle (Chelonia Mydas) and the Hawksbill Turtle (Eretmochelys imbricata) are the two most prominent species of turtles found in Vietnam. Being classified as "endangered" in the Vietnam Red Data Book and "critically endangered" in the IUCN Red list of Threatened Animals, these species are normally discovered in coastal regions and islands from Quang Nam to Ninh Thuan; Con Dao and Gulf of Thailand. Currently, Con Dao's surrounding waters has the largest population of green turtles (Chelonia Mydas) and is also where they come to lay eggs most frequently. This could be explained by the well-preserved ecological system which has been reestablished in the proximity of the resort, which has fallen in favor of the turtles and appearing to be a favorable spot for them to nest.
In collaboration with National Parks, Six Senses Con Dao has become the proud custodians of selected clutches of turtle eggs, relocated by the National Parks team to protect the eggs from being poached from nests at neighboring islands. The resort's incubation center, "Let's Get Cracking" has since been home to many new hatchlings, where guests participate in the conservation efforts, by joining early morning releases, right on the resort's very own beach. This 50m2 incubation enclosure is able to accommodate up to 40 turtle clutches at the same time. To provide the best hatching condition, after being handed over by the National Parks team, each clutch is placed in a pre-burrowed nest which is 60 cm below the sand surface.  Each nest is then safeguarded by a wooden frame and personalized with a sign indicating date and number of eggs per clutch, so the team can keep track of each nest. Normally, it will take around 40 to 70 days for the eggs to hatch with the success rate varying from 50 percent to 80 percent. At Six Senses Con Dao, this process lasts from 55 to 60 days​ with the success rate of 83 percent. The process of hatching eggs takes place at a temperature of 28oC to 32oC. The higher the temperature, the quicker they hatch.
In general, the egg-laying season here is from May to October, but the year 2018 witnessed sea turtles visiting the Six Sense Con Dao beach from January to March to find the perfect spot to lay their eggs. This has been an auspicious sign for both the turtles and the resort. By the end of 2018, the resort had received 56 clutches with a total 2,904 turtle hatchlings, out of 3,500 eggs handed over by the National Parks team successfully hatched at the resort. More than 70 percent of in-house guests participate every time a turtle hatchling release occurs. Most are amazed by what the resort has been doing to protect the endangered species and simultaneously offering such an activity allowing them to involve their children, so they can witness a special moment in nature and learn more about how they can also contribute to the legacy of marine conservation. Recently, on March 18, 2019, the resort just welcomed a mama turtle coming to its private shore to lay eggs. 90 eggs were carefully collected and are nowbeing hatched in the resort's incubation "Let's Get Cracking". Isn't is a good new to start the hatchling season this year? It is expected that the resort will welcome more than 60 turtle clutches in the year 2019. This also indicates that there will be more chances for in-house guests to be able to take part in this Out-Of-The-Ordinary experience.
Passionate about protecting the environment, Six Senses Con Dao believe the establishment of "Let's Get Cracking" has demonstrated the resort's commitment to sustainability as well as its contribution to the improvement of Con Dao's ecosystem. As Green Turtles are well- known for its remarkable ability to migrate hundreds of miles from the feeding ground to faithfully return to the nesting beach where they were born, to lay their very own eggs; this promises great potential for the resort to welcome back it's "baby turtles" to home shores once again in the future.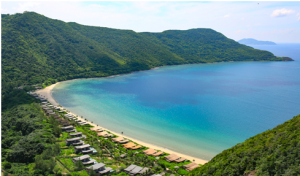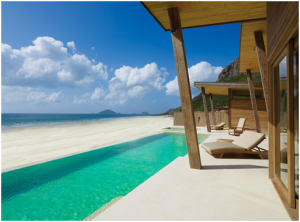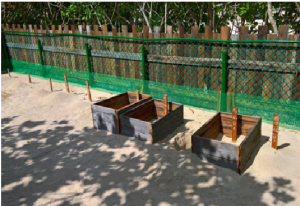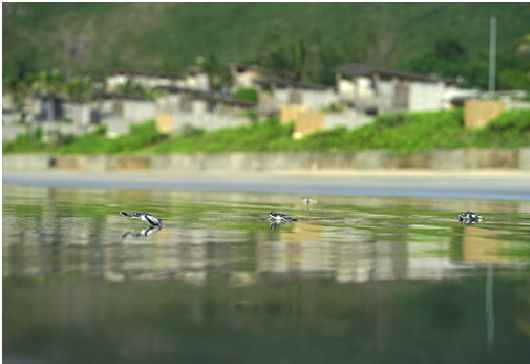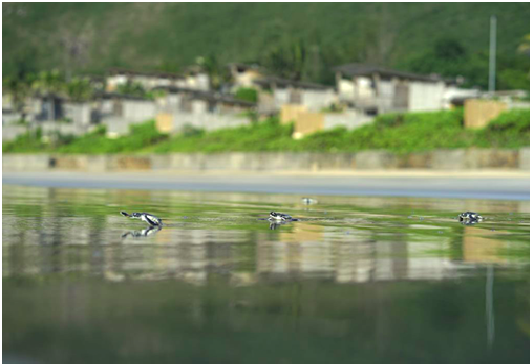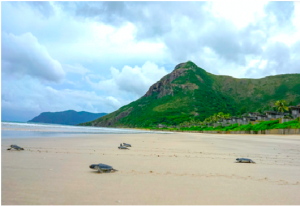 _________________________
About Six Senses Con Dao
Six Senses Con Dao is located in a national and marine park. Comprising 50 contemporary pool villas, it offers several dining options with seafood and a focus on world cuisine. The Six Senses Spa has a backdrop of the Lo Voi Mountains, plus there are activities to entertain all ages.
About Six Senses Hotels Resorts Spas
Six Senses Hotels Resorts Spas is one of the world's leading operators of luxury hotels, resorts and spas, managing 18 hotels and resorts across 14 countries, plus 37 spas under the brand names Six Senses, Evason, Six Senses Spas and Raison d'Etre. There are a further 18 hotels and resorts signed into its development pipeline. In February 2019, Six Senses became part of the IHG® (InterContinental Hotels Group) family of hotel brands.
Six Senses properties share a leadership commitment to community, sustainability, wellness and design, infused with a touch of quirkiness. Whether an exquisite island resort, mountain retreat or urban hotel, the enduring purpose is to help people reconnect with themselves, others and the world around them.
Six Senses Spas offers a wide range of holistic wellness, rejuvenation and beauty treatments administered under the guidance of expert therapists in all resorts as well as at 16 additional standalone spas. The high-tech and high-touch approach guides guests on their personal path to well-being, taking them as deep as they want to go.
Six Senses Residences provides the best life has to offer. From beautifully-appointed villas on the beach, rustic chalets in the mountains and spacious urban hideaways, Six Senses features a variety of residential choices in stand-alone buildings or attached to a resort or hotel. No matter the location, the promise remains the same and the commitment to create a community where every day revolves around learning and growing, great food and drink, innovative wellness programming, sustainable living – all mixed in with a lot fun.
Evason follows the Six Senses philosophy of uncompromised responsibility to sustainability and the community. Its two unique resorts provide a strong value focus, while offering a vast array of personal guest experiences that the whole family will love.